UNION CITY TN (Photo-Jason Aldridge Photography) – Excitement is building as the Golden Tornadoes are set to take the field under the direction of new Head Coach Nick Markle, and this season, fans will have another option to catch every minute of the action as Union City's FROGGY 99.3-WWGY has announced a commitment to broadcast Union City High School football and basketball games.
"We couldn't be more excited to broadcast Union City High School football and basketball," said Jared Mims, Executive Vice President for Forever Communications. "Our mission is to deliver sports programming of the utmost quality, and we feel that our broadcast team will provide stellar play-by-play coverage coupled with insightful analysis."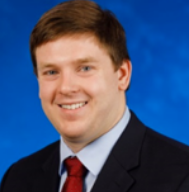 WWGY has tapped recent University of Tennessee at Martin graduate, John Thornton, as Lead Sports Play-by-Play Announcer for Union City Sports. While at UT Martin, he served as the sports director for the award-winning campus radio station, WUTM 90.3 "The Hawk." As a sportscaster, Thornton called UT Martin Skyhawk and Martin-Westview High School sports. "I am very excited to be able to stay in the West Tennessee area and to continue my sports broadcasting career as the voice of Union City High School Sports," stated Thornton. "I'm delighted to join the Forever Communications team and look forward to providing fans and listeners with the best coverage possible!"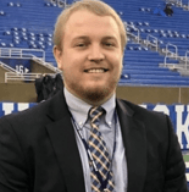 Thornton will be joined in the booth by lead analyst, Jordan Taylor. Taylor will graduate from UT Martin in December and brings considerable experience in sports broadcasting. In addition to being a part of WUTM 90.3 "The Hawk," Taylor also provided color commentary for UT Martin and Martin-Westview High School. Plus, he served as an analyst for EPlusTV6 football telecasts in Jackson. "I am very excited and thankful for the opportunity to continue my broadcasting career at Forever Communications," said Taylor. "I look forward to providing the listeners with the best coverage possible."
Listeners will be able to hear Golden Tornado action on the air at 99.3 fm, online at RadioNWTN.com, or on the FREE Radio NWTN app. In addition to each game, WWGY will also broadcast a coach's show and other features to be announced. Following football, WWGY will air both girls and boys basketball games.
For sponsorship inquiries, please contact Becky Gallagher at bgallagher@forevercom.com.