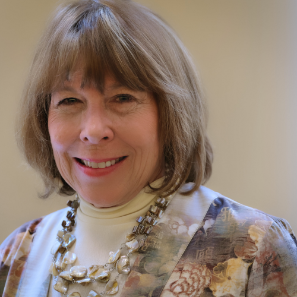 Christine is the President of Forever Communications headquartered in Bowling Green, KY. She oversees stations located in Bowling Green, Glasgow and Murray, KY as well as Jackson, Union City, Dyersburg, McKenzie and Paris, TN. She has worked with Kerby and Donald for over 20 years and has been a partner for over 13 years.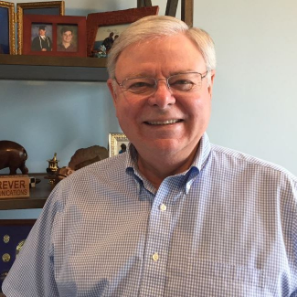 Donald Alt has over 50 years experience in the radio broadcasting industry. His career began with KPMG, LLP (formerly Peat, Marwick, Mitchell & Co.), a large accounting firm after graduating from Louisiana State University. Mr. Alt has served as CFO of public broadcast companies and now serves as Chairman of all entities. Mr. Alt was a member of the Saga Broadcasting's Board of Directors and the Holy Cross School in New Orleans, LA.
Alt and Confer have been partners for over 35 years.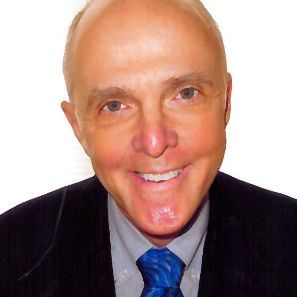 Kerby Confer's interest in radio was kindled at the age of 13 when he earned the Boy Scout Radio Merit Badge. At 15, he "earned" his first job as a D.J. in his hometown of Williamsport, Pennsylvania, by promising to help in the building of a new radio station in exchange for any part-time job when the station went on the air. Gradually, Mr. Confer moved into larger markets as an on-air personality, including Harrisburg, Scranton, Wilkes-Barre and Syracuse.
In his twenties, Mr. Confer worker in the Baltimore-Washington markets as on-air talent for WCAO Radio in Baltimore, WBAL-TV, Baltimore and WDCA-TV in Washington, D.C. He pioneered the first integrated TV dance show in America, which has been satirized in the movie and Broadway productions of "Hairspray," and was personal host to the major stars of the era, including the Beatles, the Rolling Stones, Stevie Wonder, the Supremes, James Brown, etc., who were frequent guests. From 1964-1974, Mr. Confer was Baltimore's highest rated local radio/TV personality by virtue of this daily local radio and pop music TV dance show.
In 1969, Mr. Confer became GM at a local Annapolis radio station, WYRE, and eventually retired from on-air work as his other responsibilities grew. After selling WYRE in 1975, Mr. Confer purchased a turnaround radio property, WILQ in Williamsport, Pennsylvania, and introduced the first country FM music format in the market. The Williamsport stations spawned a similar turnaround at WHUM in Reading, Pennsylvania.
In 1978, Mr. Confer founded KSSN, the first country FM in Little Rock, Arkansas, which became the number one station in the market in less than a year. This property's success attracted the attention of venture capitalists in Boston, Massachusetts.
Using this new source of capital, Mr. Confer formed Keymarket Communications and, in the 1980's rapidly repeated a series of dramatic turnaround successes. Stations in Jackson, Mississippi, Baton Rouge, Louisianan, and Columbia, South Carolina, were followed by WNNK in Harrisburg, St. Louis, Detroit and Los Angeles. During this era, Mr. Confer created the "Froggy" brand for his country music stations.
In the late 1990's Keymarket Communications sold its 35 major market radio stations for $133 million and, through a merger with Sinclair Broadcasting, became the 10th largest radio broadcaster in the U.S.
Since 1969, Mr. Confer has owned an interest and operated over 200 station licenses and is still active in 70 properties. Mr. Confer was inducted into the Pennsylvania Broadcasters Hall of Fame in 2003. He was also inducted in the Country Music Hall of Fame.